To gain access to revision questions, please sign up and log in.
System Diagram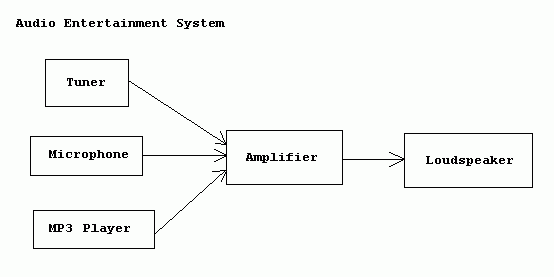 Tuner

A Digital TV Tuner
Devices that pick up radio transmissions need a tuner. This can be a stand-alone device or more often it is built into a larger system Examples of tuners can be found in ...
Radios
TV Sets
Satellite Receivers
Mobile Phones
SatNav receivers
What the tuner does ...
It amplifies the weak radio signals.
It selects the wanted station and filters out all the others.
It demodulates the radio signal giving audio, video or data signals.
Amplifier

Audio Amplifier
Quite a lot of power is needed to drive loudspeakers. A small radio might have a 0.25 Watt amplifier. Some TV surround sound systems have powers up to 100 Watts. The function of the amplifier is to increase the small input signal up to a level sufficient to drive the loudspeakers.
Audio Frequencies
Amplifiers need to work well for the whole range of Audio Frequencies.
20 to 20000 Hz is needed for top quality audio, typical in entertainment systems.
20 to 15000 Hz is the range transmitted by FM radio stations. This still sounds good.
50 to 4000 Hz is typical for AM radio. This sounds a lot less nice.
300 to 3000 Hz is the minimum needed for clear voice communication. Telephone calls use this frequency range.
Microphone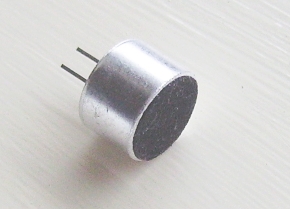 Electret Microphone
This is an input transducer.
It converts energy in the form of pressure waves in air into electrical energy.
The voltage produced by the microphone is proportional to the air pressure.
Loudspeaker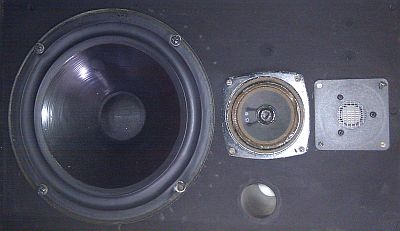 Woofer, Midrange and Tweeter Loudspeakers
This is an output transducer.
It converts electrical energy into movements of a paper cone which produces pressure waves in the air.
The air pressure produced by the loudspeaker is proportional to the voltage of the electrical signal.
MP3 or similar Players

Low Cost MP3 Player
Music is stored digitally.
This means it is stored in the memory chips as binary zeros and ones.
To play pack the music, the digital data must be converted into an analogue signal.
A digital to analogue converter (DAC) does this.
The analogue music signal is amplified and fed to the loudspeakers.
CD and DVD Players

Audio CD Player
Compact disks, digital versatile disks and blu-ray disks all contain digital data.
A DAC or digital to analogue converter produces analogue audio and video signals.
The audio is amplified and sent to loudspeakers or headphones.
The video signal is sent to the display screen.
CD and DVD Recorders

DVD Recorder
To record audio and video, the analogue signals must be converted into digital.
An analogue to digital converter (ADC) does this conversion.
The digital data (zeros and ones) is recorded onto the CD or DVD.
reviseOmatic V3 Contacts, ©, Cookies, Data Protection and Disclaimers Hosted at linode.com, London