Electromagnetic waves consist of oscillating electric and magnetic fields travelling through free space at the speed of light.
These fields have magnitude and direction (vectors) and can be horizontal, vertical, at some other angle or even rotating.
The polarisation is the angle of the electric field and also the angle of the rods or wires of the antenna.
Common polarisations are ...

Horizontal
Vertical
Circular

Incorrectly polarised antennas don't work well at all. This can be used to advantage.

For example most high power UHF TV transmissions are horizontally polarised.
Local low power repeater transmitters serving areas of poor reception are often vertically polarised.
This arrangement makes interference between major and local transmitters much less likely.
Electromagnetic Waves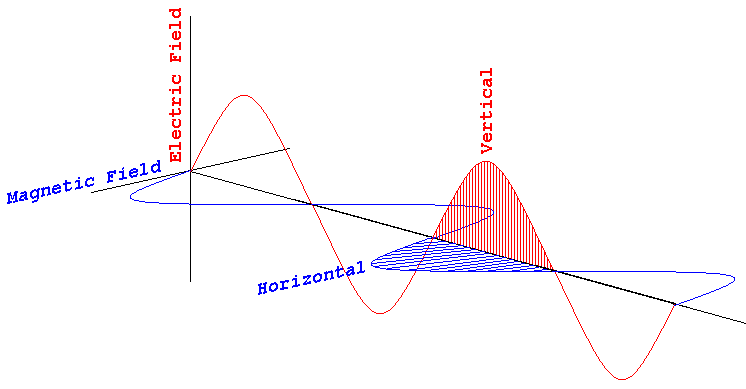 Vertically Polarised Dipole - Used for the automation of orange orchard irrigation.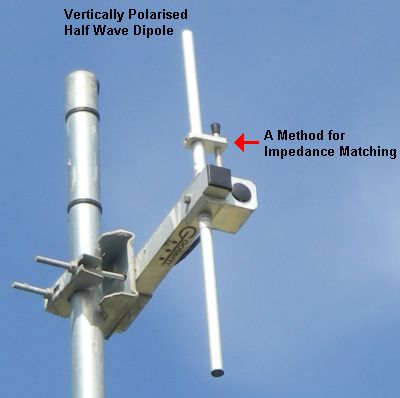 Horizontal Polarisation - Yagi Antenna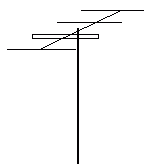 Vertical Polarisation - Yagi Antenna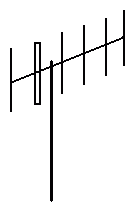 Sewage Pumping
Many sewage pumping plants are radio-linked to a central control point for environmental monitoring, pump control and fault reporting. These use UHF vertical polarisation. Interference from horizontally polarised high power TV transmitters is much less likely.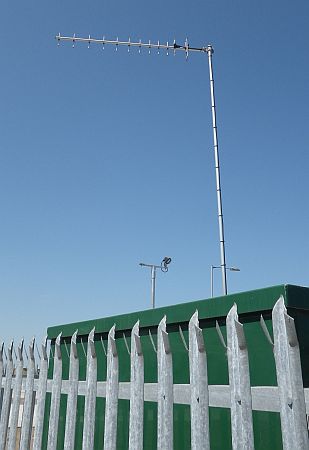 Circular Polarisation - for WiFi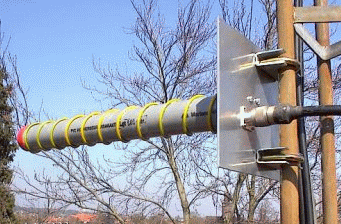 Satellite Dual Antenna Low Noise Block
Circular Polarisation, Azimuth Elevation, Satellite Tracking Antenna (Old School)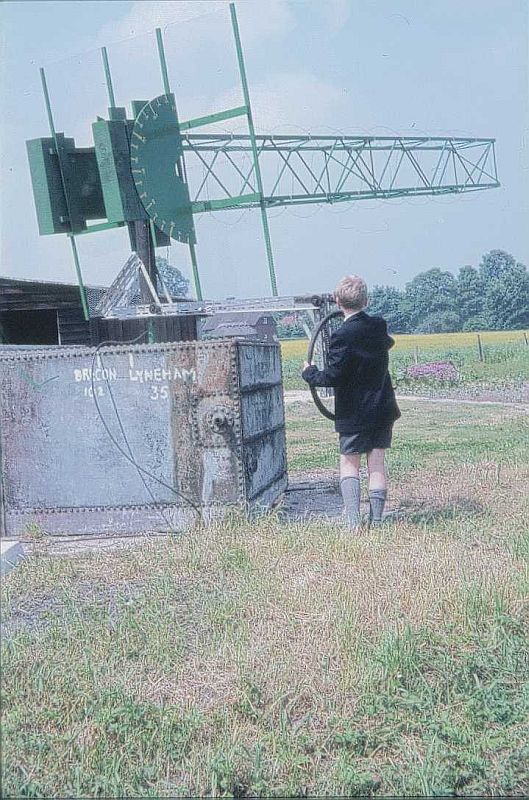 Subject Name Level Topic Name Question Heading First Name Last Name Class ID User ID
Question Text
image url
---
Help Link
Add Delete Clone Edit Hardness
Help Text
Debug
---
You can attempt a question as many times as you like.
If you are logged in, your first attempt, each day, is logged.
To improve your scores, come back on future days, log in and re-do the questions that caused you problems.
If you are logged in, your most recent wrong answers get remembered. This might help you and your teacher to correct your understanding.
In the grade book, you can delete your answers for a topic before re-doing the questions. Avoid deleting unless you intend re-doing the questions very soon.
---