AS Level
Combinational Logic



























Questions 0 to 26
-->
View All
Logic circuits are built from switches or gates that obey simple rules.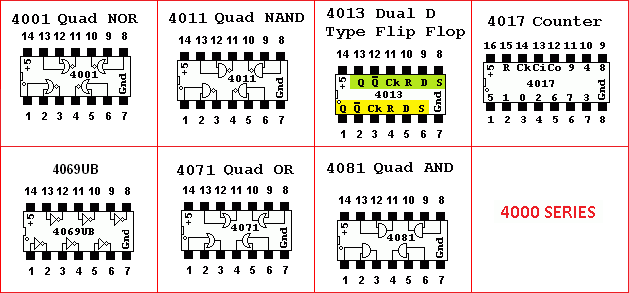 The AND Rule
The lamp comes on, only if both switches are on.
AND Logic Example - Operate the machine, only when all the safety doors are closed.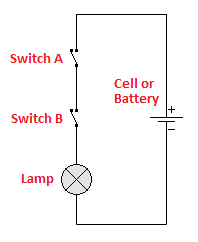 The OR Rule
The lamp comes on if either or both switches are on.
OR Logic Example - Sound the fire alarm if one or more fire alarm glasses are broken.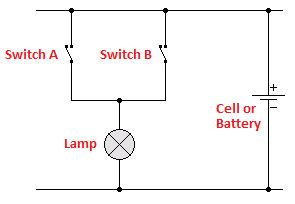 Logic Goats
Subject Name Level Topic Name Question Heading First Name Last Name Class ID User ID
Question Text
image url
---
Help Link
Add Delete Clone Edit Hardness
Help Text
Debug
---
You can attempt a question as many times as you like.
If you are logged in, your first attempt, each day, is logged.
To improve your scores, come back on future days, log in and re-do the questions that caused you problems.
If you are logged in, your most recent wrong answers get remembered. This might help you and your teacher to correct your understanding.
In the grade book, you can delete your answers for a topic before re-doing the questions. Avoid deleting unless you intend re-doing the questions very soon.
---