DIACs are also known as Trigger Diodes.
The symbol for a diac represents two diodes in parallel.
These are NOT normal diodes.
The forward voltage needs to exceed about 35 Volts before they start to conduct.
This is called the break-over voltage.
Once conduction starts, the forward voltage drops greatly to about 5 Volts.
The device works symetrically in AC circuits and current flows both ways.
Once break-over has occured the current will continue to flow until it drops close to zero.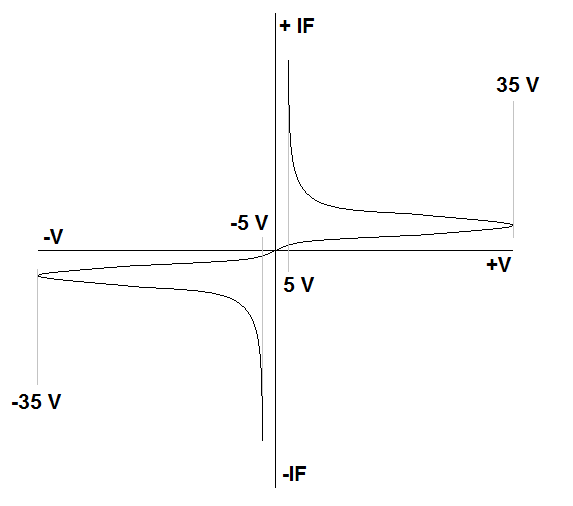 This simulation shows the device conducting once the break-over voltage is reached.
Conduction stops when the AC signal crosses the zero line and the DIAC current also drop to zero.
The simulation includes a DIAC but the symbol shape has not yet been designed.