MOSFETS can be used for switching but Triacs and Thyristors are preferred in very high power switching situations.
All the circuits include back-emf diodes to allow the current in the motors to die away slowly, preventing large back emf potentials.
On Off Switching
Commonly used for small to medium power situations.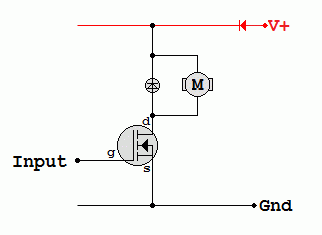 ---
On Off and Reverse Switching H Bridge Circuit
Very common if the motor needs to be reversed or it's a stepper motor and the coil currents need to be reversed. Purpose designed chips are available to control this set-up.
The N and P Channel MOSFETS are connected as switches, not source followers.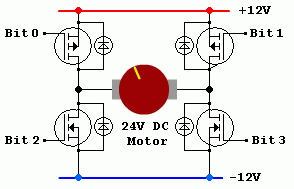 ---
Source Follower Switch
Rarely chosen. The top circuit is usually better.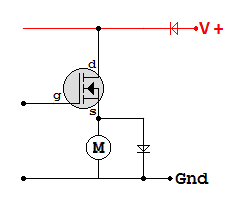 ---