To gain access to revision questions, please sign up and log in.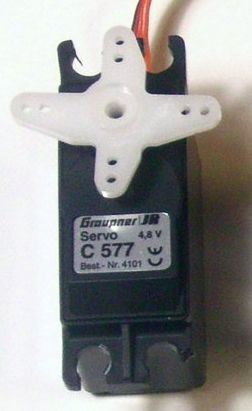 Many simple servos are controlled with a stream of pulses between 1 and 2 milliseconds wide.

The output is a controlled angular movement with just over 180 degrees of rotation.
The servo's angular position is proportional to the pulse width (high time). The pulse low time is less important.
Pulse width modulation is used to get the stream of pulses with the correct width.
Servos are commonly used in radio controlled models for rudder, flap or other control surface movements. Spin a Duck Video
reviseOmatic V3 Contacts, ©, Cookies, Data Protection and Disclaimers Hosted at linode.com, London