To gain access to revision questions, please sign up and log in.
a
Overview
Robots interact with the world and come in many shapes and sizes.
Robots perform tasks originally carried out by humans.
Robots are most useful when, for humans, the task is
too boring (factory assembly work)
too dangerous (bomb disposal or industrial spray painting)
too strenuous (assembling trucks) or
too intricate (microsurgery).
Some Real World Examples
For each of the examples below, consider what the inputs, processes and outputs are.
What sensors are needed for the input devices?
How is the information processed?
What are the output devices?
How is the robot position controlled?
Here is a general purpose fixed robot. This would be used for assembly work, welding or perhaps painting. The gripping "hand" can be replaced with different tools and the robot can be re-programmed to carry out different tasks.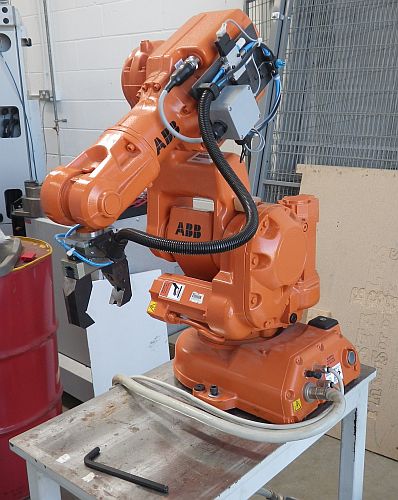 This driverless car was able to navigate over complex terrain including mountain roads.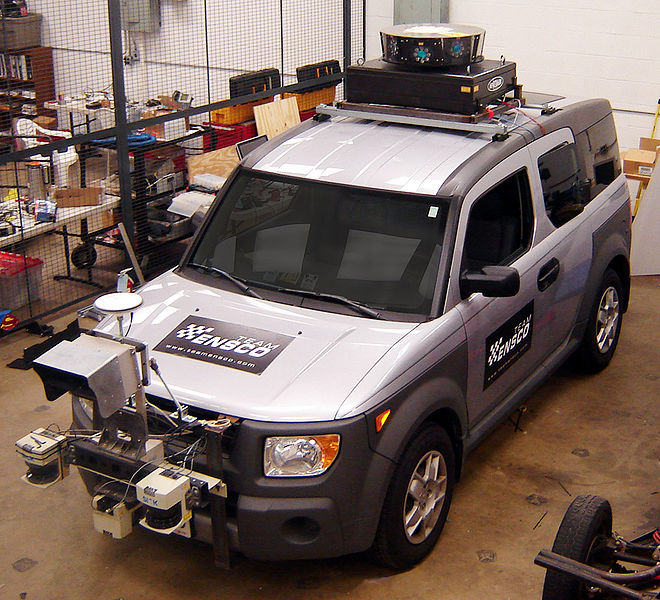 Here is a medical robot used to perform keyhole surgery.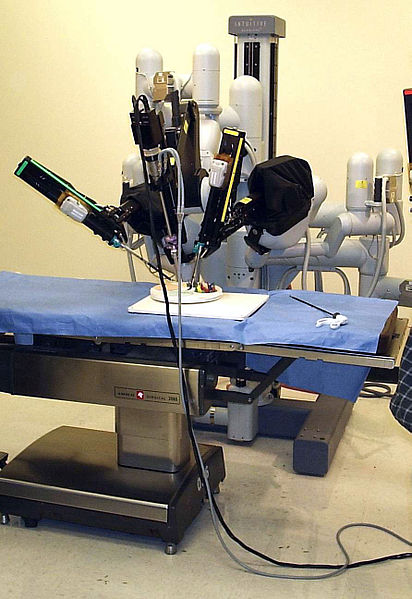 Asimo is quite well known.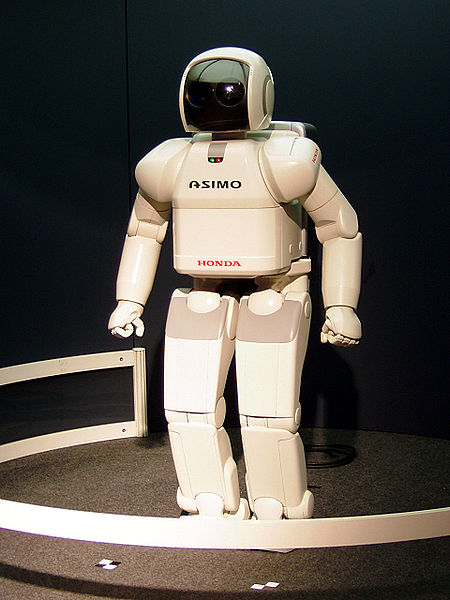 Dangerous Work - The robot is working with molten metal.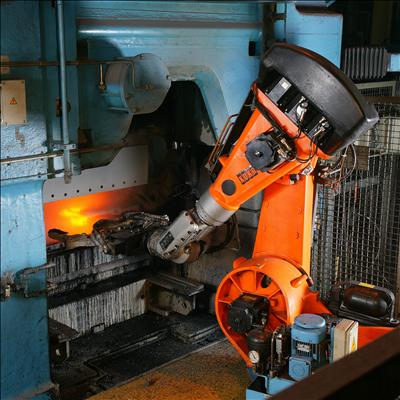 Bomb Disposal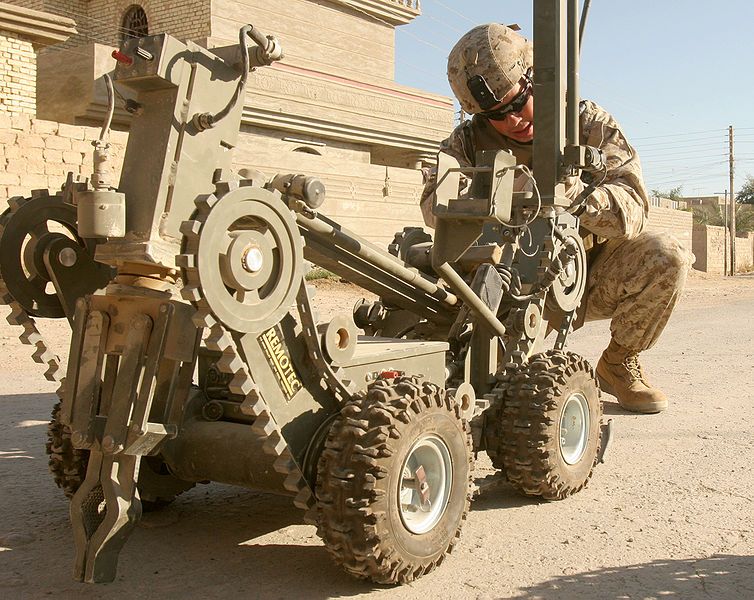 Robotic Snakes - Surveying drains perhaps?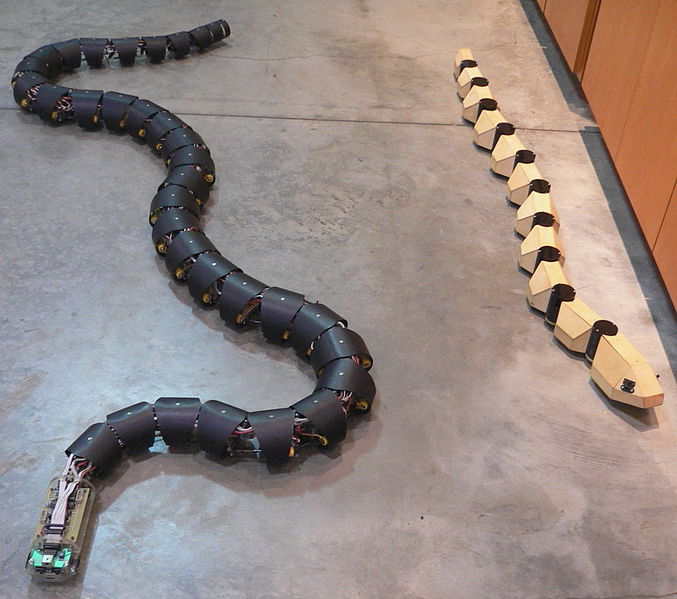 More Robotic Problems
cleaning swimming pools
mowing lawns
vacuum cleaning houses - roomba official site - Yawn roomba kittens - ROFL
performing brain surgery
de-fusing bombs
handling molten metal
welding
painting
children's toys
chemical and genetic analysis
offensive weapons like cruise missiles and
defensive weapons like aircraft drones used for surveillance.
Robots v.s. Machines
Robots can be re-programmed to perform different tasks.
Machines can only perform the task they were originally designed for.
The most advanced robots can learn from experience. Machines can not.
Robots have ...
Inputs
Sensors are needed to

see
hear
feel
smell or even
taste the environment.
position sensing - robots may need to know where they are to function correctly.

Humans have five main senses.
Robots can be equipped with many more so they can perform tasks a human would find difficult. For example

infra-red vision to allow operation in zero light or thick smoke.
ultrasound proximity sensing.
Processes
Computing power is used to

process inputs,
make decisions and
send output signals to control actions.

This can be based on simple

logic circuits,
microcontrollers,
neural networks or
more complex conventional computers.
Outputs
Robots can perform many tasks originally carried out by people. They can

move
lift
cut
join
weld
paint
speak
navigate and
sing and this list is far from complete.
A wide range of output devices is needed to cover this list.
reviseOmatic V3 Contacts, ©, Cookies, Data Protection and Disclaimers Hosted at linode.com, London