To gain access to revision questions, please sign up and log in.
LED Bar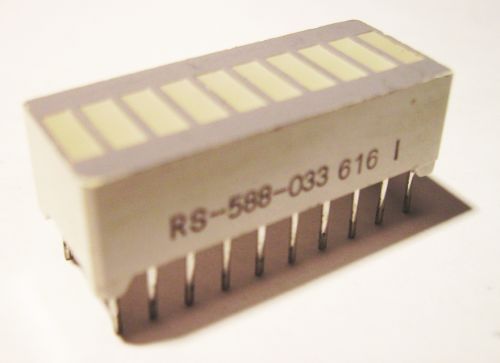 LED Bar and Darlington Driver Circuit
The Layout Step 1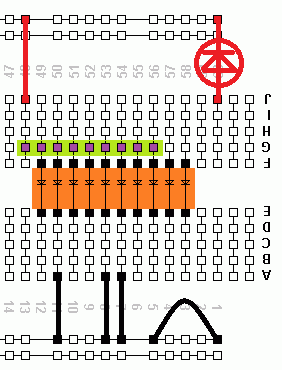 The LEDs are in a Dual in-line (DIL) integrated package.
The eight resistors are in a Single in-line (SIL) integrated package.
The discrete component diode is for polarity protection.
Step 2 - Add the Darlington Driver Chip
The ULN2803A is an 18 pin DIL integrated circuit (IC).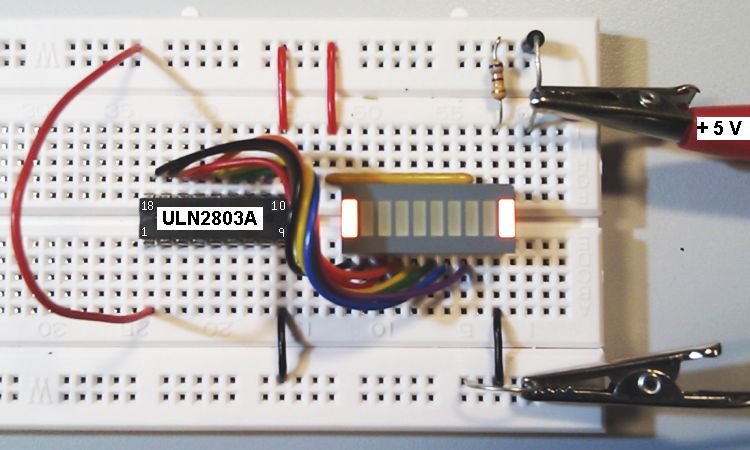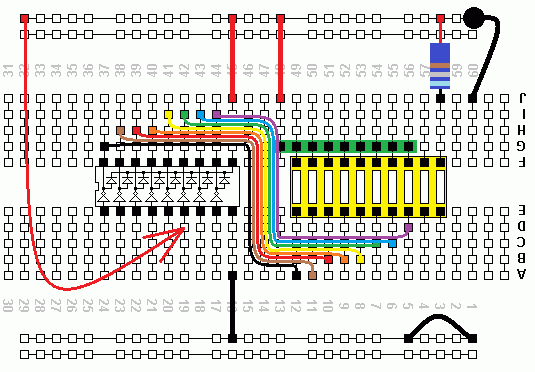 The chip is a ULN2803A. This has eight Darlington driver circuits.
Behind the LED Bar display, there is a resistor array containing eight 680 Ω resistors.
The chip is wired up with colour coded connecting wires. This makes circuit fault correction much easier.

Line 0 : Black
Line 1 : Brown
Line 2 : Red
Line 3 : Orange
Line 4 : Yellow
Line 5 : Green
Line 6 : Blue
Line 7 : Violet
Circuit Diagram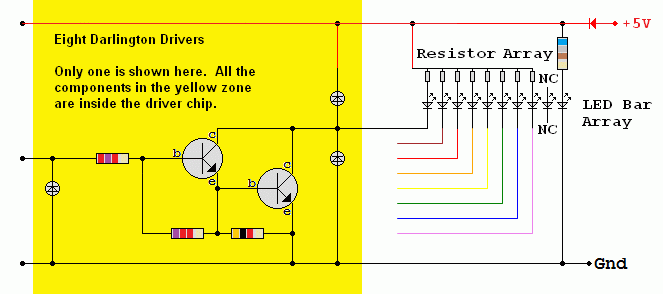 reviseOmatic V3 Contacts, ©, Cookies, Data Protection and Disclaimers Hosted at linode.com, London