To gain access to revision questions, please sign up and log in.
Example Application - Light Chaser
This wiring has been colour coded (using the resistor colour codes).
It is much easier to fault find a colour coded circuit.
There is a +5 Volt supply with ground. The minus supply is shown but not used.
Black
Brown
Red
Orange
Yellow
Green
Blue
Violet
Grey
White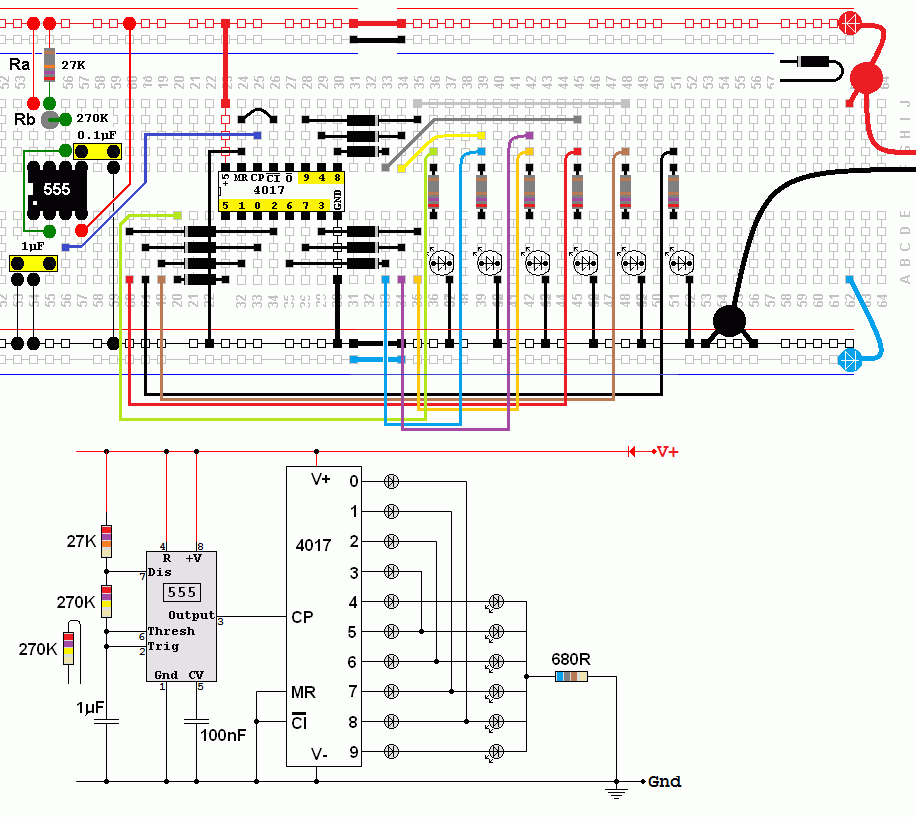 For the Falstad Circuit Simulation, CTRL+Click Light Chaser
In options, check European Resistors and uncheck Conventional Current.

Alternatively view 4017_Light_Chaser.txt.
Save or copy the text on the web page. Import the saved or copied text into the Falstad simulator.

Here is the new HTML5 Simulator Site.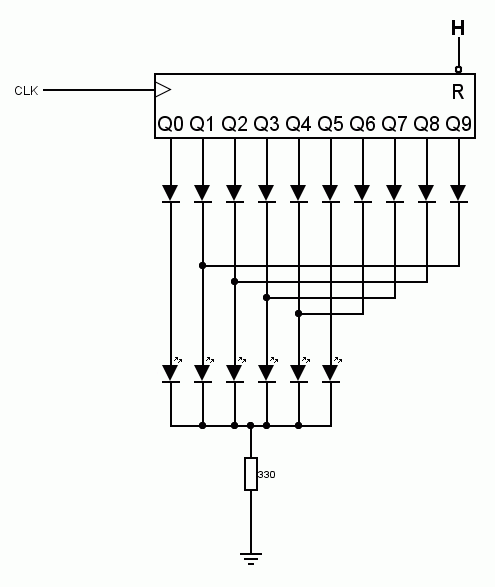 reviseOmatic V3 Contacts, ©, Cookies, Data Protection and Disclaimers Hosted at linode.com, London