To gain access to revision questions, please sign up and log in.
Specification
The circuit will ...

Reasons

Testing

1)

Run on 4.5 to 6 Volts

Because four AA rechargeable cells could be used.
The 555 chip can run on 4.5 to 16 Volts

Use a multimeter to test at the lowest, highest and intermediate voltages.

2)

Have a 4 to 5Hz clock.

To flash the LEDs quickly but not so fast that they blur.

Use a Picoscope to measure the clock period. Calculate the frequency.

3)

Consume less than 20 mA.

Using 2500 mAh cells, the battery life will be better than 125 Hours.

Use a multimeter measure the current at the highest voltage setting.
Overview
This mini-project flashes eight LEDs in a left to right sequence.
The LEDs are numbered from 0 to 9.
LED 8 is a power indicator.
LED 9 shows the clock output.
The clock uses a 555 Astable circuit.
The left to right sequence is generated by the 4017 Decade Counter.
The Darlington driver chip is used to drive the LEDs because the 4017 chip is not quite up to this job.
Much brighter LEDs could be used with this circuit because the Darlington driver could handle more current.
Here is a System Diagram
The Whole 4017 Layout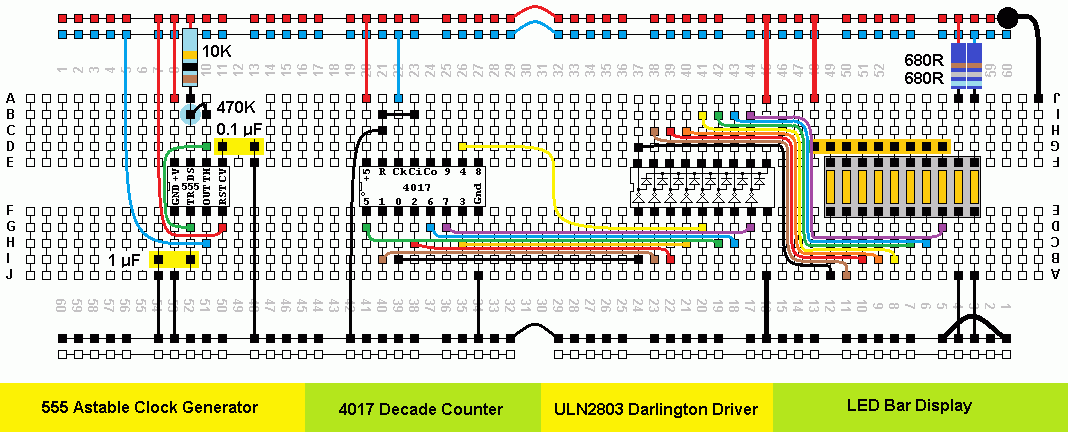 The Whole 4017 Circuit

The Astable Clock Generator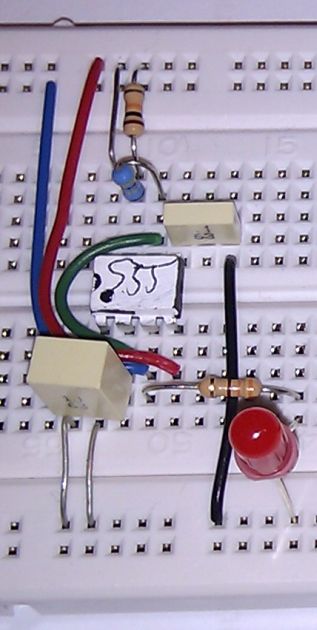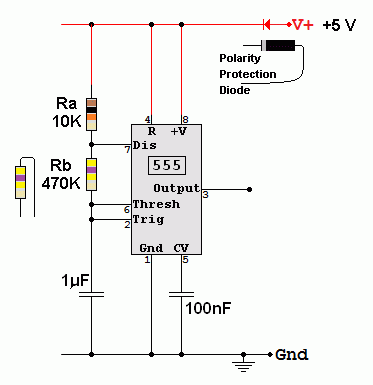 The 4017 Counter Chip
Note the colour coded wiring!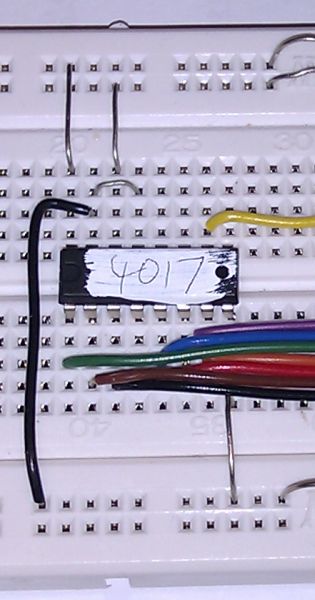 The Darlington Driver and LED Bar Display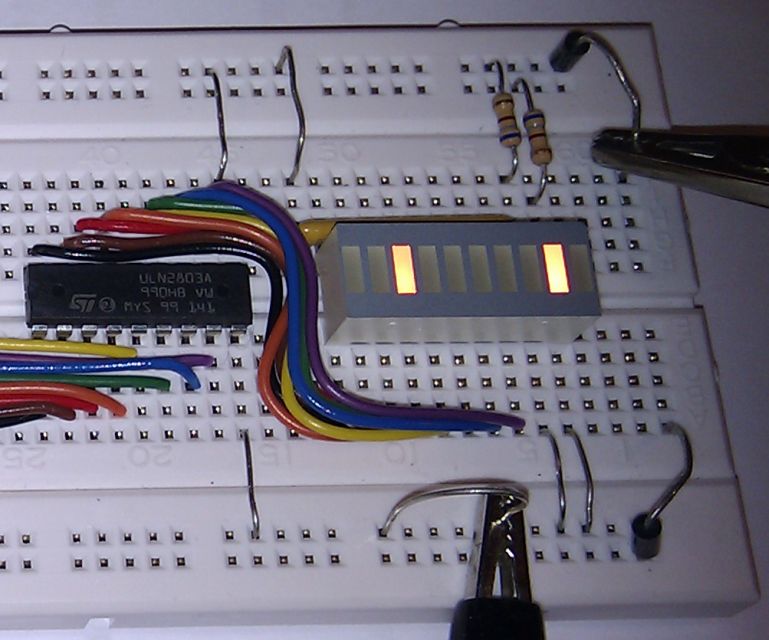 reviseOmatic V3 Contacts, ©, Cookies, Data Protection and Disclaimers Hosted at linode.com, London