GCSE
Basic Electronics




































Questions 0 to 35
-->
View All
Electrons are Free to Flow in Conductors. If there's a complete circuit and a potential difference, a current will flow.
These are materials where some of the electrons surrounding the atoms are free to move. Good conductors (all metals) have a very low resistance and many free electrons can move very easily. We usually assume the resistance is zero but in fact it is just very close to zero.
Examples
Metals
Water with disolved salts
Most wet materials
Poor conductors (carbon is a good example and some metal alloys and oxides) have a few free electrons and they move much less freely. These materials are used in resistors.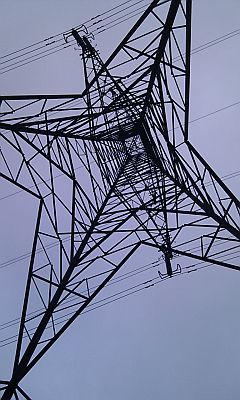 Subject Name Level Topic Name Question Heading First Name Last Name Class ID User ID
Question Text
image url
---
Help Link
Add Delete Clone Edit Hardness
Help Text
Debug
---
You can attempt a question as many times as you like.
If you are logged in, your first attempt, each day, is logged.
To improve your scores, come back on future days, log in and re-do the questions that caused you problems.
If you are logged in, your most recent wrong answers get remembered. This might help you and your teacher to correct your understanding.
In the grade book, you can delete your answers for a topic before re-doing the questions. Avoid deleting unless you intend re-doing the questions very soon.
---