GCSE
Measurements






Questions 0 to 5
-->
View All
Oscilloscopes are used to measure time, voltage and wave shape. By calculation, frequency can be measured too.
Try This Oscilloscope Simulation by Nick Reeder
Wave Terminology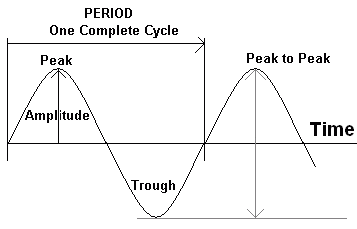 In this image the peak voltage is 4 Volts and the wave period is 1.3 ms. The frequency = 1 / 1.3ms = 770Hz.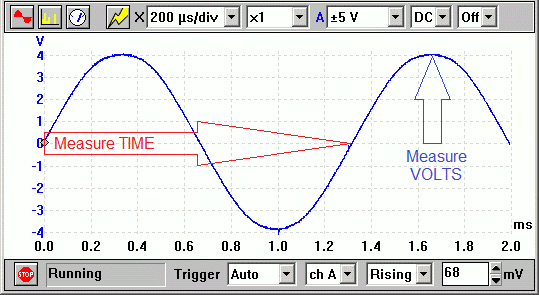 Traditional Oscilloscope
This is a fairly typical example of a complex measuring instrument. Top end instruments cost £20 000!
USB Connected Digital Scope
Top end USB oscilloscope can be expensive but there are many capable budget models like this one which doubles up as a signal generator.
Here is a Picoscope screen display - photoshopped after capturing the wave shapes.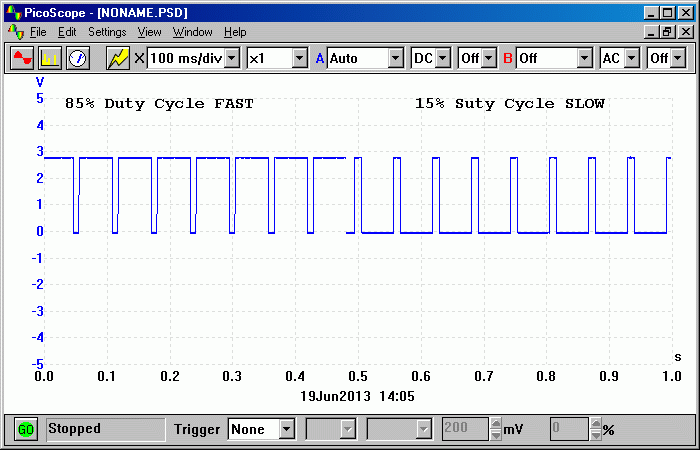 Subject Name Level Topic Name Question Heading First Name Last Name Class ID User ID
Question Text
image url
---
Help Link
Add Delete Clone Edit Hardness
Help Text
Debug
---
You can attempt a question as many times as you like.
If you are logged in, your first attempt, each day, is logged.
To improve your scores, come back on future days, log in and re-do the questions that caused you problems.
If you are logged in, your most recent wrong answers get remembered. This might help you and your teacher to correct your understanding.
In the grade book, you can delete your answers for a topic before re-doing the questions. Avoid deleting unless you intend re-doing the questions very soon.
---