GCSE
Measurements






Questions 0 to 5
-->
View All
Connect the voltmeter in parallel with the circuit being measured. No current flows through an ideal voltmeter.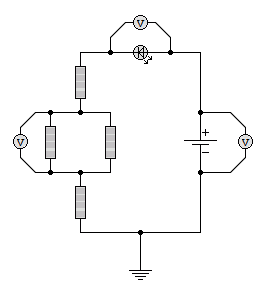 Most people use a multimeter to measure voltage.
The meter below is nice because you can see the inner workings.
There is a magnet and a spring loaded coil. Small currents through the meter magnetise the coil and cause the pointer to deflect.
Click the image for closer views on commons.wikimedia.org.
Voltage Zones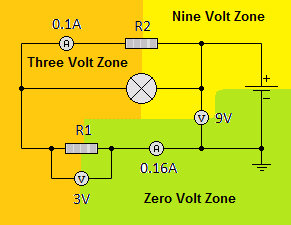 Subject Name Level Topic Name Question Heading First Name Last Name Class ID User ID
Question Text
image url
---
Help Link
Add Delete Clone Edit Hardness
Help Text
Debug
---
You can attempt a question as many times as you like.
If you are logged in, your first attempt, each day, is logged.
To improve your scores, come back on future days, log in and re-do the questions that caused you problems.
If you are logged in, your most recent wrong answers get remembered. This might help you and your teacher to correct your understanding.
In the grade book, you can delete your answers for a topic before re-doing the questions. Avoid deleting unless you intend re-doing the questions very soon.
---