To gain access to revision questions, please sign up and log in.
Pinouts and Symbols
Here is a collection of the most frequently used components including the
The BC182L bipolar transistor
74xxx series AND, OR, NAND, NOR and NOT Gates
IRF520 N Channel MOSFET
741 Op Amp
An LED diagram for pasting onto the layout boards below.
The 555 timer chip
IRF6930 P Channel MOSFET
74xxx series D-Type-Flip-Flop, 4 Bit counter and a BCD to Seven Segment Decoder.
Components for Copy and Paste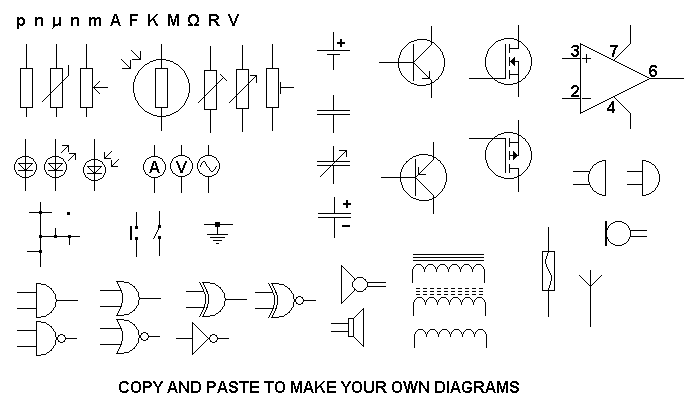 Frequently Used Components
Most of these pinouts match the Prototype Board layout below.
This is convenient for copying and pasting your own diagrams.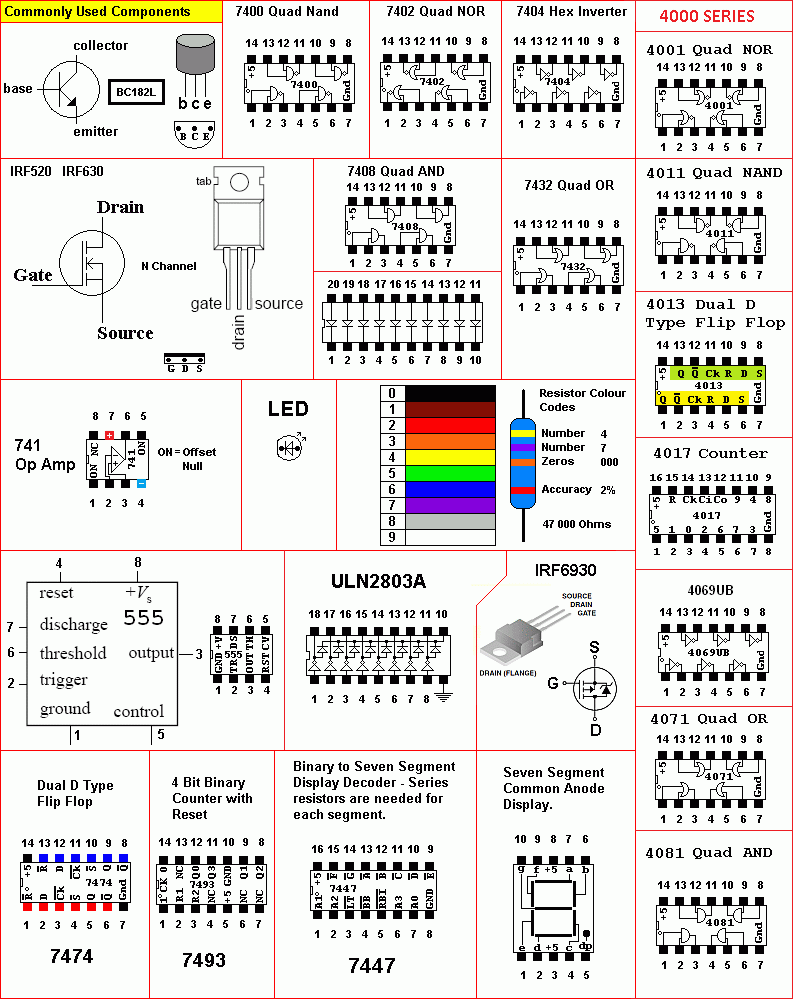 Prototype Board

Strip Board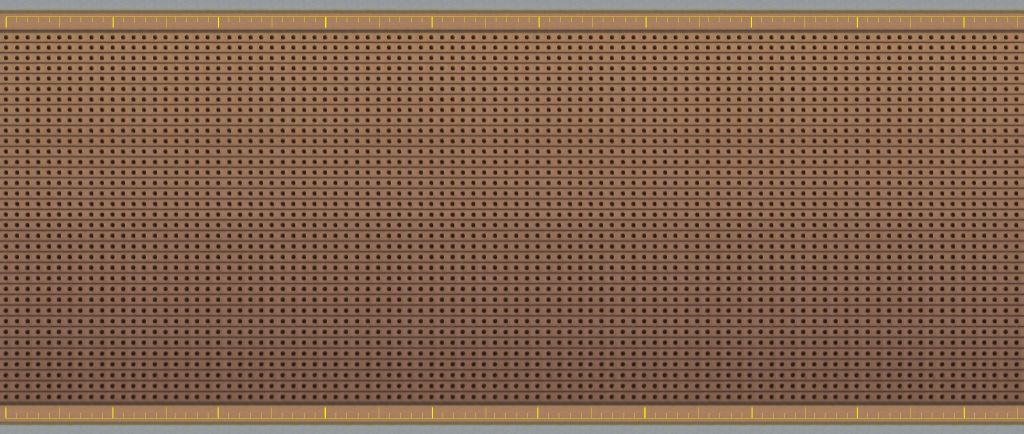 reviseOmatic V3 Contacts, ©, Cookies, Data Protection and Disclaimers Hosted at linode.com, London