GCSE
Capacitors























Questions 0 to 22
-->
View All
The smoothing capacitor acts like a bucket, filled quickly and drained slowly. This averages the DC Voltage to a level close to the Peak AC Voltage.
Power Supply Smoothing Capacitor
Without the capacitor, the DC ouptut would be very lumpy - see diagram below.
If the DC is not smooth enough, use a bigger capacitor or add an electronic voltage regulator circuit. Any lack of smoothness is called the Ripple Voltage.
Power Supply with a Smoothing Capacitor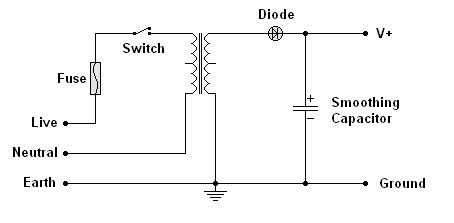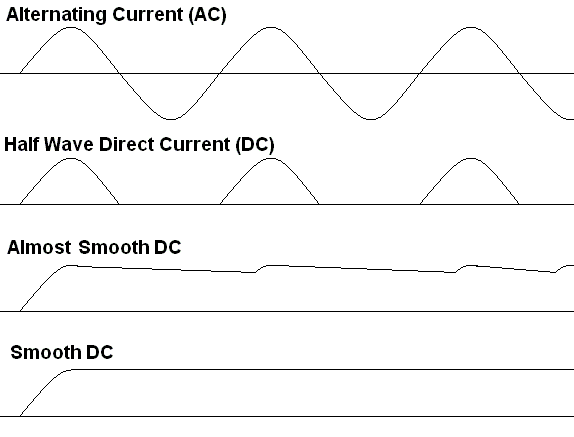 Subject Name Level Topic Name Question Heading First Name Last Name Class ID User ID
Question Text
image url
---
Help Link
Add Delete Clone Edit Hardness
Help Text
Debug
---
You can attempt a question as many times as you like.
If you are logged in, your first attempt, each day, is logged.
To improve your scores, come back on future days, log in and re-do the questions that caused you problems.
If you are logged in, your most recent wrong answers get remembered. This might help you and your teacher to correct your understanding.
In the grade book, you can delete your answers for a topic before re-doing the questions. Avoid deleting unless you intend re-doing the questions very soon.
---