GCSE
Transducers













Questions 0 to 12
-->
View All
Input: Sound waves or pressure waves, usually in air.
Output: An alternating voltage proportional to the sound wave pressure.
Electret Microphone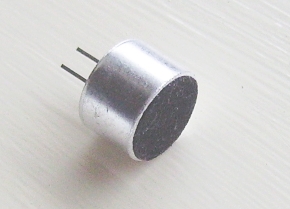 This device has a microphone and pre-amplifier built into a small enclosure. It is important to connect it the right way round because the built-in preamp might be destroyed otherwise. The preamp uses a field effect transistor (FET).
This microphone uses two metal plates as a capacitor. One of the plates moves or vibrates in step with incoming sound waves. This causes the capacitance to change.
A Mathematical Explanation
Q = CV
Q = charge (Coulombs)
C = capacitance (Farads)
V = voltage (Volts)
Since Q stays constant (it does not have time to change) and since C changes, it follows that V will change. Thus incoming sound waves are converted into a proportional alternating voltage. This voltage is amplified by the built-in FET. This is a delicate, easily damaged component.
Moving Coil Microphone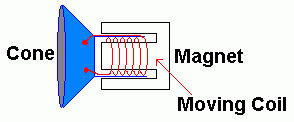 Moving coil microphones are similar in structure to moving coil loudspeakers but much smaller and more delicate.
When sound hits the microphone, a paper cone inside the structure is moved by the sound waves. This in turn moves a coil. The coil is suspended in a strong magnetic field so when it moves, voltages are induced.
These voltages are proportional to the coil movement. This in turn is proportional to the incoming sound wave pressures.
Electret Microphone Circuit
The resistor to the positive supply is not well described in the data sheets. (Supply_Voltage x 3) kΩ seems to work so in the circuit below, 33kΩ to 47kΩ should be used.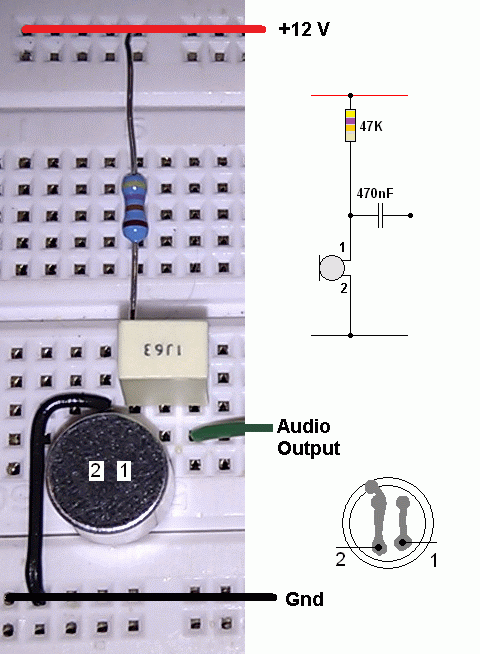 Pre-Amplifier Circuit
This can be used to amplify a microphone signal before passing the output to an audio power amplifier or perhaps to the sound-card in a PC.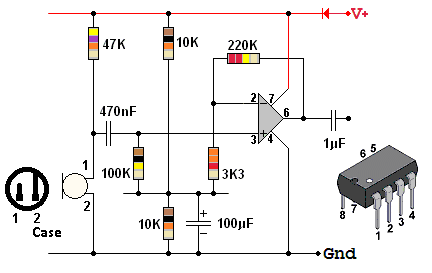 Possible Layout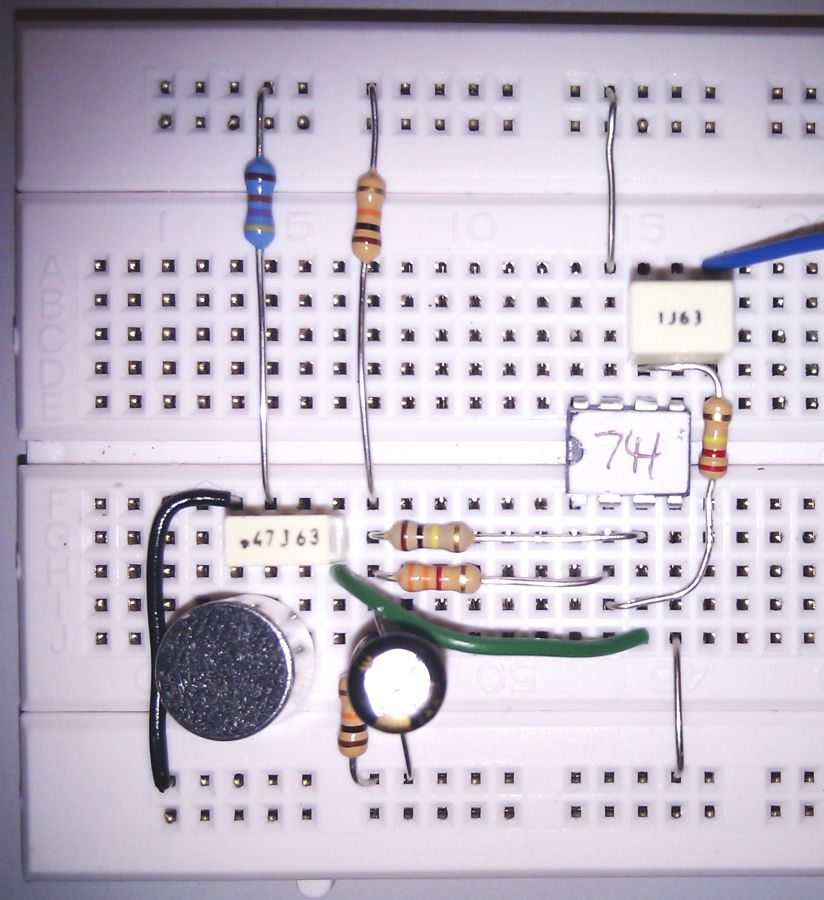 Subject Name Level Topic Name Question Heading First Name Last Name Class ID User ID
Question Text
image url
---
Help Link
Add Delete Clone Edit Hardness
Help Text
Debug
---
You can attempt a question as many times as you like.
If you are logged in, your first attempt, each day, is logged.
To improve your scores, come back on future days, log in and re-do the questions that caused you problems.
If you are logged in, your most recent wrong answers get remembered. This might help you and your teacher to correct your understanding.
In the grade book, you can delete your answers for a topic before re-doing the questions. Avoid deleting unless you intend re-doing the questions very soon.
---