To gain access to revision questions, please sign up and log in.
Appearance, Layout and Pinout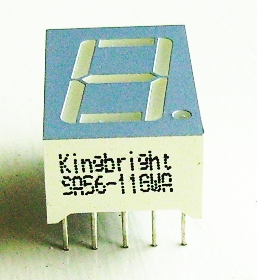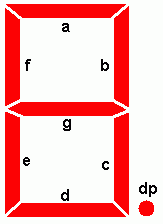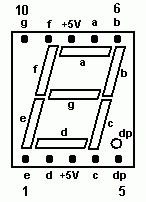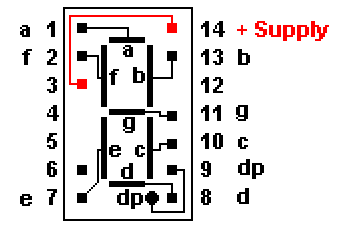 Common Cathode and Anode Displays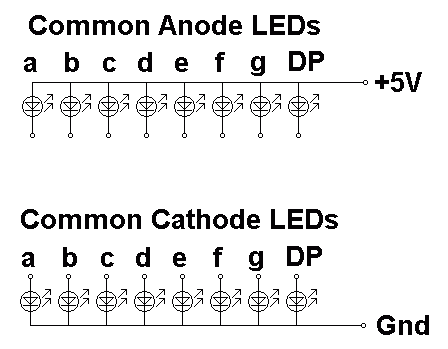 Remember to use a resistor in series with each segment. Without this, the current would be too large and the display could be destroyed.
With the Common Anode display, logic zero is needed to turn on each segment.
With the Common Cathode display, logic one is needed to turn on each segment.
Task: Design the Numbers
Design the binary and hexadecimal numbers needed to make all the digits between 0 and 9, using a Common Anode display.
Remember that a zero turns on the segment.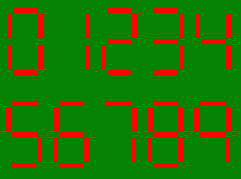 Num        
 
        DP        
        A        
        B        
        C        
        D        
        E        
        F        
        G        
        HEX        

           0
 

           1
 

           2
 

           3
 

           4
 

           5
 

           6
 

           7
 

           8
 

           9
 
reviseOmatic V3 Contacts, ©, Cookies, Data Protection and Disclaimers Hosted at linode.com, London