To gain access to revision questions, please sign up and log in.
The ZN414 is dead - long live the MK484!
The MK484 chip incorporates RF amplification, AM demodulation, AF amplification and automatic gain control (AGC).
The inductor is 50 to 100 turns of wire on a ferrite rod.
The variable capacitor has a maximum capacitance of 150pF.
A long wire antenna can be coupled to the tuned circuit using a single turn coil.
The chip data sheet assumes you will use a 1.5 volt cell to power the radio.
This circuit assumes you will run it on 5 to 12 volts from a mains power supply.
The two 1N4001 diodes hold the chip supply to between 1.2 and 1.4 volts.
Any normal silicon diodes could be substituted here.
This diagram also includes regeneration (not documented in the data sheet). This is positive feedback of the MK484 RF output back to the input. This compensates for energy losses in the ferrite and the tuned circuit. The feedback consists of a longish wire routed near the ferrite rod. (It is a coil with one turn.) The positioning of this wire is critical. If the coil is in the wrong orientation, the feedback will be negative. If there is too much feedback the receiver will become unstable.
The effect of regeneration is to ...
feed back energy from the output to the input to compensate for losses in the tuned circuit
increase the "Q" of the tuned circuit making the receiver more selective
increase the gain of the receiver making it more sensitive
if there is too much feedback, the receiver becomes unstable and oscillations swamp the signal you are trying to receive.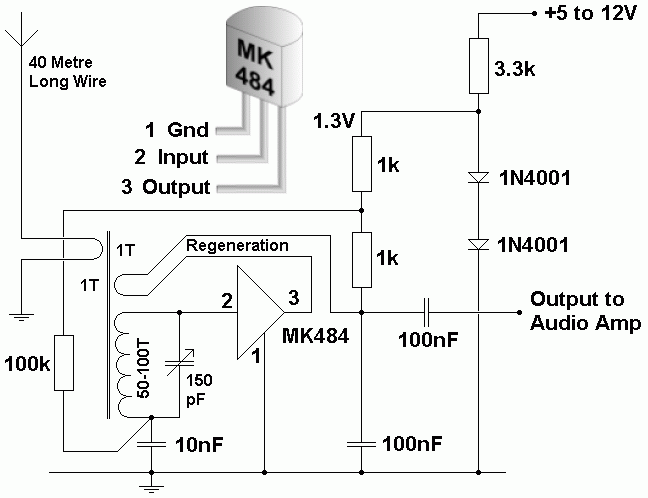 MK484 and ZN414 Pin Compatibility
We have replaced a ZN414 with an MK484 on one of our AlphaKit radio modules. It seems to work at least as well as the original. The pinout is different and the MK484 has to be soldered in, apparently the wrong way round. No other components were altered.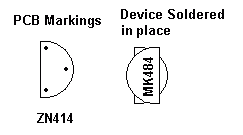 Ferrite Rod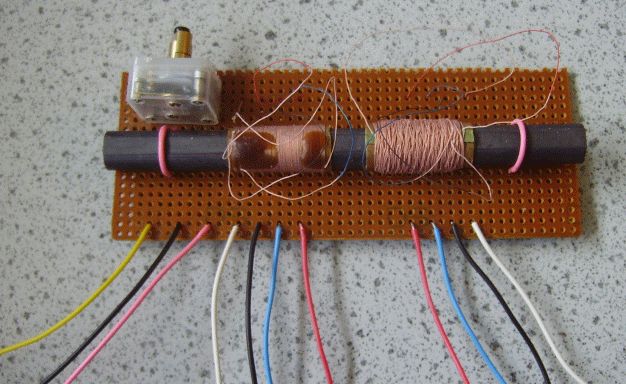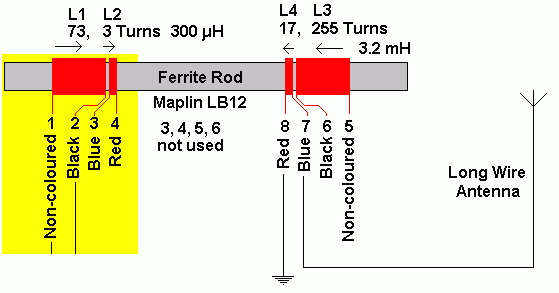 reviseOmatic V3 Contacts, ©, Cookies, Data Protection and Disclaimers Hosted at linode.com, London