To gain access to revision questions, please sign up and log in.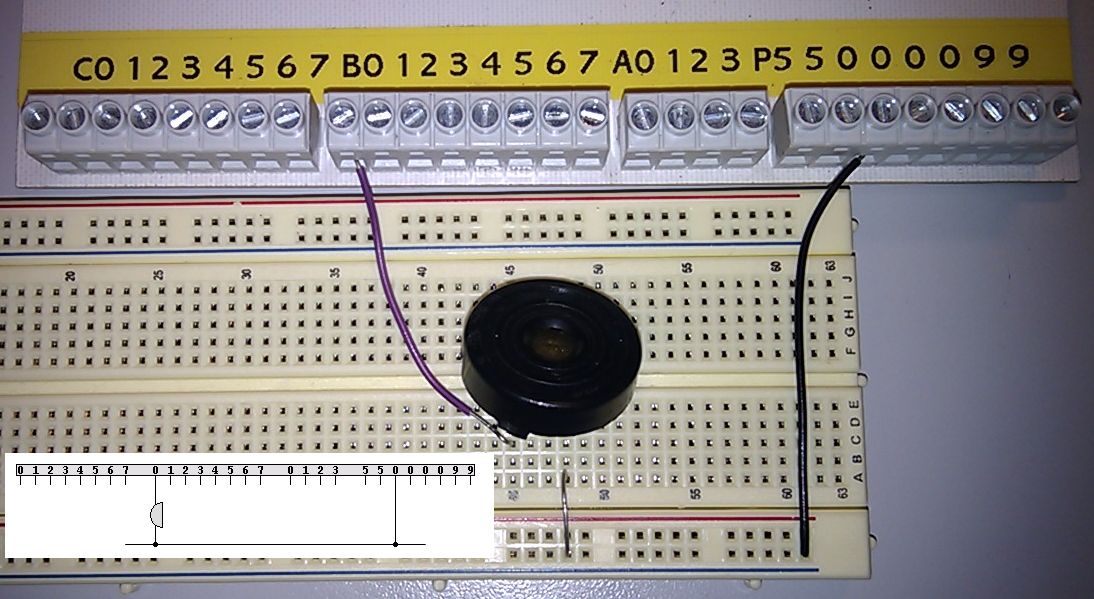 Connect a piezoelectric sounder to PORTB Pin 7 ( B.7 ). DO NOT USE AN 8 OHM SPEAKER - TOO MUCH CURRENT NEEDED!

Start up the Picaxe Programming Editor using your desktop shortcut.

Click the Help link in the main menu and select Manual 2 - BASIC Commands




Look up the SOUND command ...


Use the example code to play noises.

Download the code into your Picaxe chip and you should hear sounds.

Look up the TUNE command. There are built-in tunes. See if you can get one to play.

Download some tunes.

Try using the ring tone wizard. This uses B.0 instead of B.7 so you'll need to alter the wiring.



The manual explains how to download ring tones or you can create your own.
reviseOmatic V3 Contacts, ©, Cookies, Data Protection and Disclaimers Hosted at linode.com, London