Using the Winstar WEH001602E - I broke my OLED module. Temporarily abandoned.
The wiring diagram is probably OK. The display showed "Hello world" along with a lot of other unwanted characters. It might be a software problem.
Data sheet from Picaxe.com - If you buy this from Picaxe, use the display without the serial three wire interface.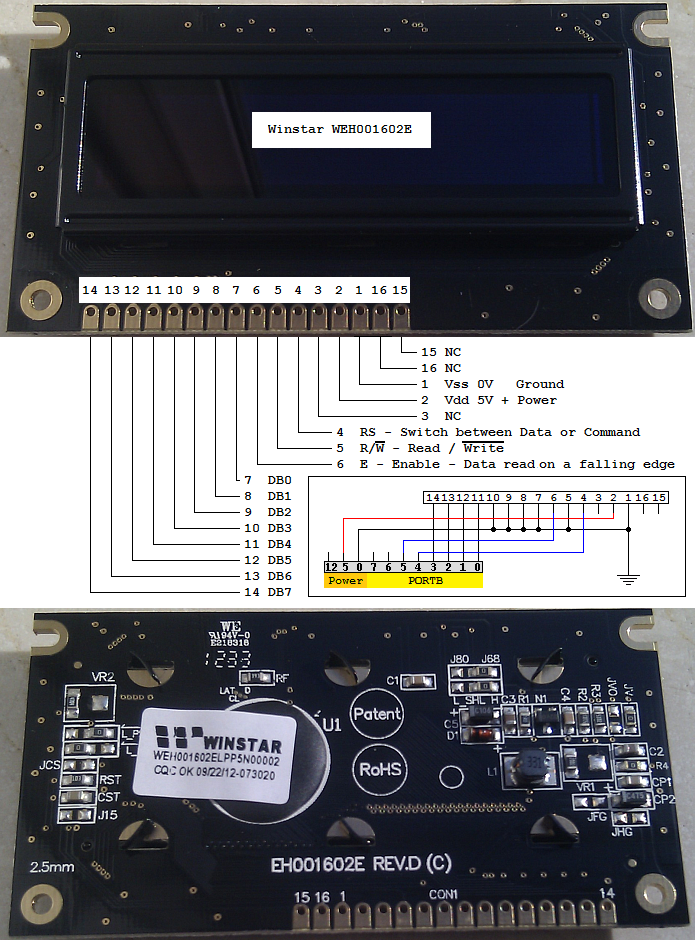 Driving the Display - Hello world
If the RS pin is LOW, transferred data will be treated a command.
If the RS pin is high, the transferred data will be treated a text character.
To transfer data, Enable must change from high to low.
It's easy for the MCU to run too fast for the OLED module.

Commands or data should not be sent until the busy flag is clear - Recommended.
Or use conservatively specified delays and hope for the best - Easier but it might not work 100% reliably.
This example uses the second, less safe approach.